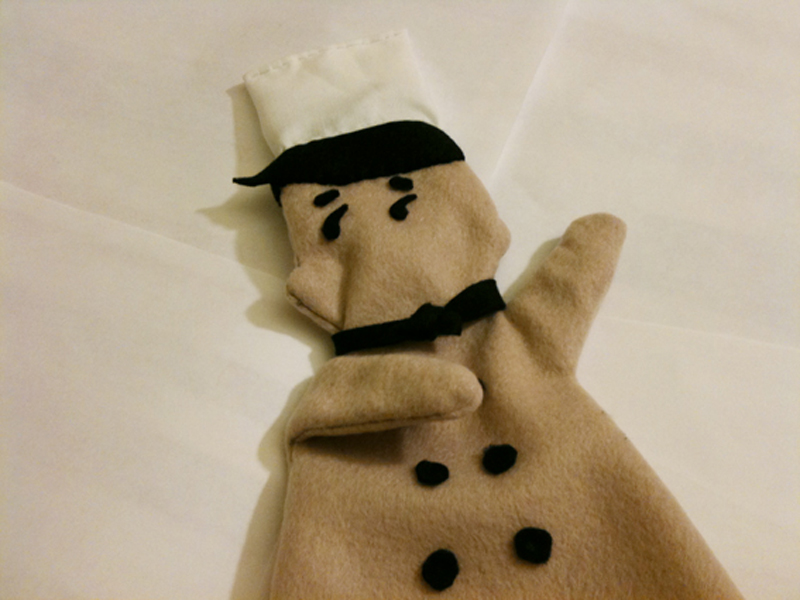 This is a hand puppet for my nephew, Bosung, who is 2 years old and currently lives in Korea. The problem is that Bosung only met once his uncle, who lives in New York, and he doesn't remember him. So I've decided to make a hand puppet, which when you move the puppet's right arm up, a voice record made by his uncle speaks to Bosung. I hope having heard his recorded voice before will make Bosung remember his uncle.
Hand puppet from Michelle Min on Vimeo.



This is a new version of speaking hand puppet.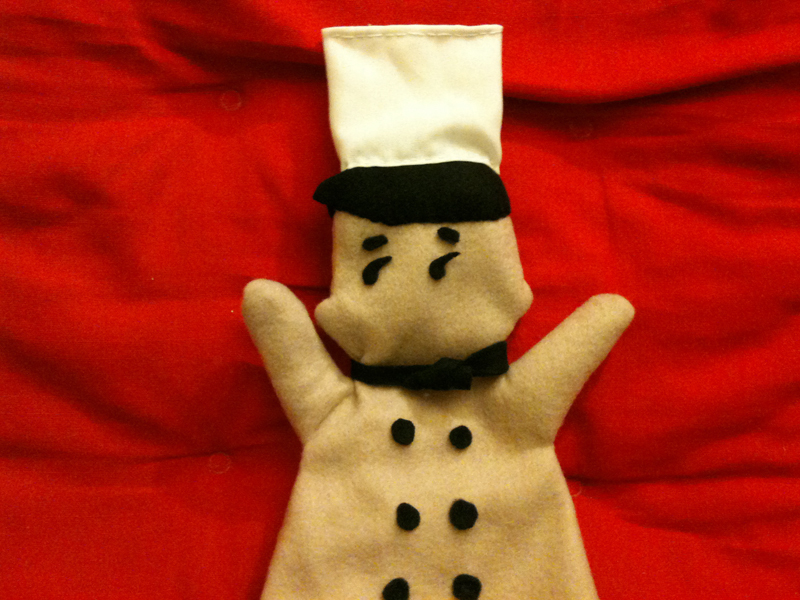 I changed the circuit, which is from a recordable card. This version of card has 4 buttons on it, so you can record your voice on each button differently. And also puppet's arm doesn't need to up his arm to hear the voice.
I've decided to record my brother's voice with 4 different phrases on each button. "Hi, Bosung", "I'm your uncle", "I love you, Bosung Min", I miss you, Bosung so much". So when you push the bottons on puppet, you will hear each phrase. Then, I took off the old version of the circuit from puppet and attached new one. I attached each button from the circuit beneath the inside of the black buttons of puppet.


SpeakingHandPuppet from Michelle Min on Vimeo.
One Response to "Speaking Hand Puppet"