Dumpster Drive is a networked trash bin for your computer. Instead of simply deleting data from your computer, it gives you the option application of socializing your detritus. Dumpster Drive brings dumpster diving to the digital world.
Dumpster Drive changes the way you dispose of your data.  Typically, files that we no longer need on our computer are disposed of, ending their digital lives.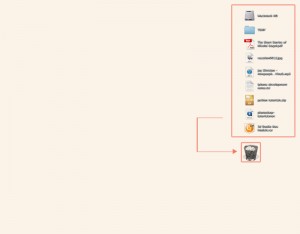 Dumpster Drive gives  you the option to  socialize the files you throw away with others that have the application installed.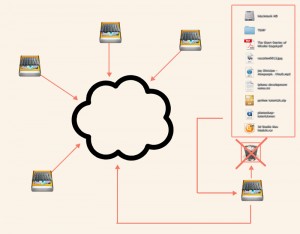 A screenshot of the current application: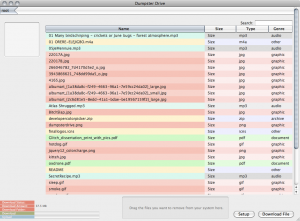 I'm still working on coding a stable release.  A private beta can be downloaded here (Snow Leopard only at the moment :( )
Full documentation: