December 13, 2010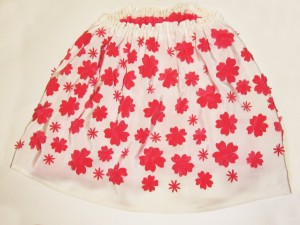 I just found out my project is featured as one of the editor's pick. I'm super excited!
In the beginning of this project, I wanted to make a dress, with a white laser cut layer on top of an red layer. However, through the process of making the dress, I figured out that you can not wash laser-cut fabric. Below is picture of the design if I had kept the initial idea.
Anyways, after that my first idea fell out. I decided to use the cut-out from the darker fabric to make a skirt. Below is the results:
1.Sketch of the skirt.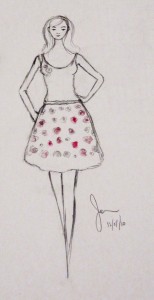 2.Laying it out for laser cutting.
3. The Skirt after completion.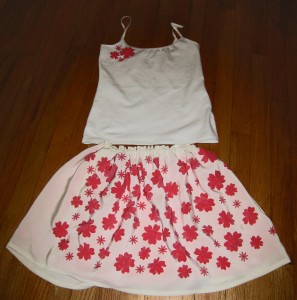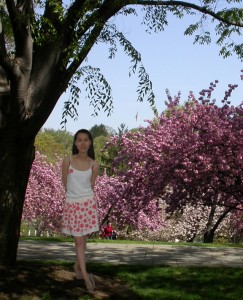 Laser Cutting: Cherry Blossom Shaped Pattern skirt – More DIY How To Projects