This is Benny.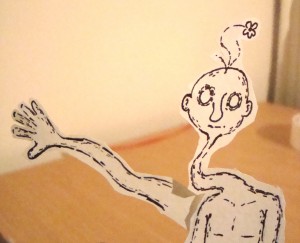 We get along for the most part but he has a bad habit of  falling asleep in my glasses case.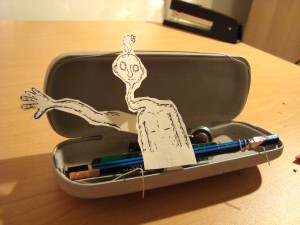 Benny is pretty claustrophobic so he naturally makes a fuss when you pull pranks and close the glasses case on him while he's sleeping.















How it works: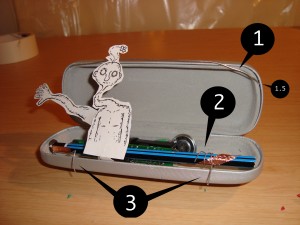 1) I lined the top rim of the glasses case with a piece of galvanized wire
1.5) I tucked the ends of the wire between the soft and hard lining of the case
2) I took two smaller pieces of wire and wrapped each around the copper tape
3) I folded the other ends of these wire pieces across the bottom rim of the glasses case so now the circuit completes when the case is closed.