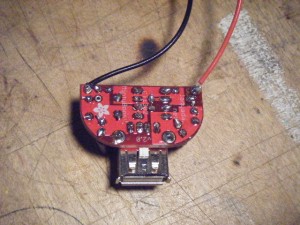 I tried again to get my MintyBoost to work and didn't have any luck.  I checked the soldering and no wires were touching.  I searched the Forums for help.  There were lots of people with hot chips, but no one seemed to know how to solve the problem.  I posted as well, but didn't get any responses.
I have been researching mid-century animation for my thesis and came across Flebus.
It was released in 1957 and you can find out all about it here.
I made an instructional video on how to create interesting textures using watercolours and After Effects. <play me>