My wife is taking the Bar today.  She is super stressed out about it, so I thought she could use a nice relaxing bath when she comes home.  We usually get bath stuff from Lush, but there isn't one in Park Slope. No time to go into the city today.  I wonder if Instructables can help?
I find a tutorial on how to make bath bombs it seems fairly simple and I can get all the ingredients on my way to the grocery store.
We belong to the Co-Op in Brooklyn and they have dried rose buds and a loose lemon ginger green tea.  My wife loves that combination, so I am going to use those fragrances for her bomb.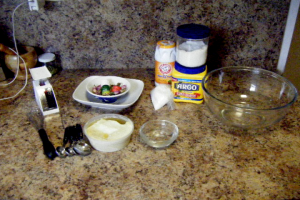 A few side notes and adjustments.
*Too much humidity might be a factor in not making mixture work.  It's rainy today, so this might not work.  My apartment gets very dry in the winter, so I am hoping that it will balance the humidity.
*Instead of using the oils, I use shea butter. I think it going to be nicer than vegetable oil.
*Once the bombs are made I am going to coat them in the tea and rose pedals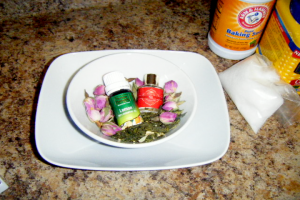 First I measure and combine the dry ingredients and mix them together.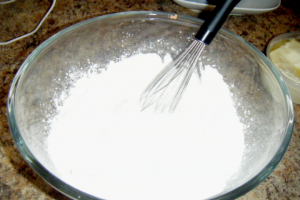 Now for the wet stuff.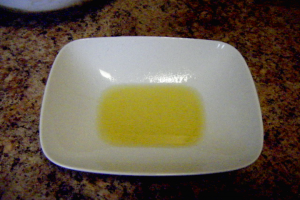 I add 1 teaspoon at time to avoid volcanoes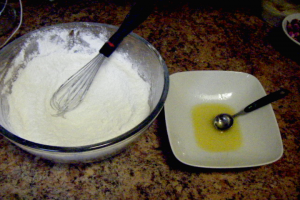 The mixture feels a bit dry and is not as fragrant as I want it.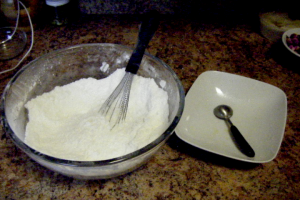 I add an extra ½ tsp of the lemon and rose oil.  This does not help, so I add more water and shea butter until I get the consistency of damp sand.  I add the rose pedals and lemon ginger green tea.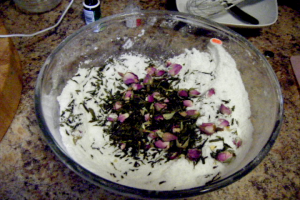 I shape the mixture into balls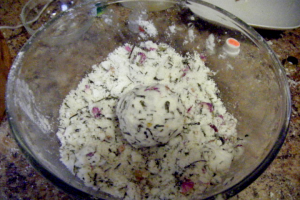 and add some finishing touches.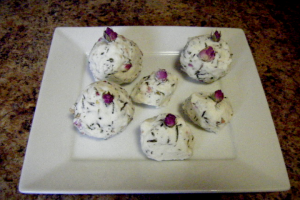 Back to thesis