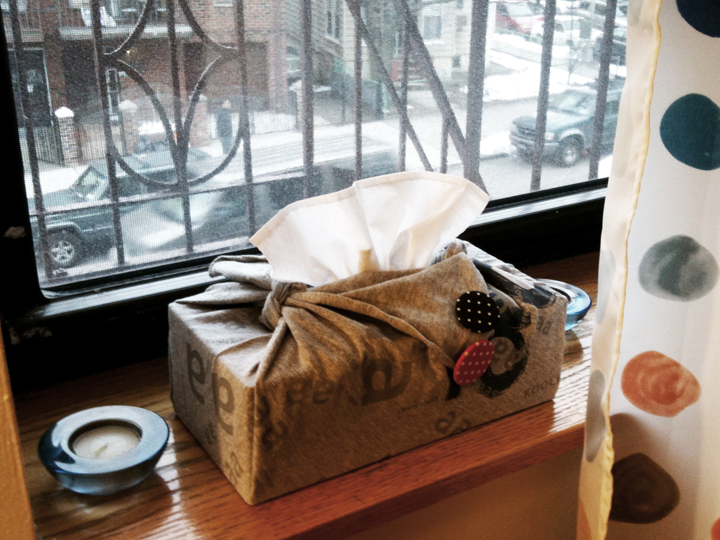 I found out a good DIY site, which has the instruction to make tissue case cover with handkerchief. However, it was hard to follow them when I saw the site even though it's very simple. In fact, it's only tied up with handkerchief only 3 times. That's all. And all you need is handkerchief, which should be covered the tissue case enough.
How to make:
1. Materials: only handkerchief, which is enough to cover the tissue case
2. Put the case on the handkerchief
3. Ties up the vertexes of the both sides of the handkerchief
4. Cover one of the rest sides on the case
5. Cover the rest
6. Will tie up in the red circle
7. TIes up one of them in the red circle
8. TIes up the rest
9. Pull the tissue out in the case
10. Finish
Here is video to understand easily.

Untitled from Michelle Min on Vimeo.