While I worked for Sorenson Communication who provides videophones, many customers asked me how can their videophone stand on their flat-screen and buy videophone stand.  I do not see anywhere to sell videophone stand.  Sorenson does not provide videophone stand.
I hope this helps customers to make their own videophone stands.
That is the risk to fall and break.  You would like to hold the videophone more stable.
Many flat-screen TVs have different length between two screw holes behind the TV.  You need to tape a blank paper behind your TV.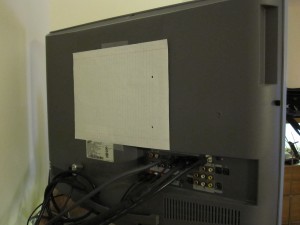 You need a pen to punch the hole where screw holes are.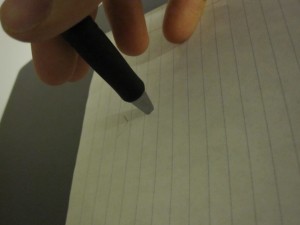 Remove the paper from behind the TV.  Put it down and use a ruler or measure tape to measure between two holes on the paper.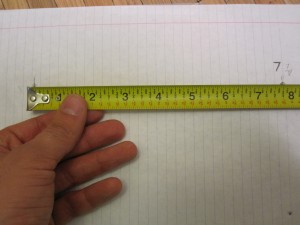 Use Adobe Illustrator to open this file (download this).  See red font and line that you need to modify two screw holes length.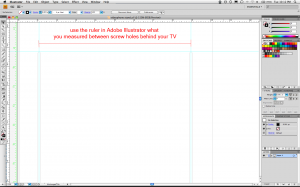 Submit this file to your local laser cutting (Staples or google "laser cutting" with your hometown name)
After you pick your videophone stand kit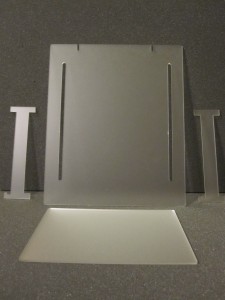 You need screws for attaching the board to the back of your TV.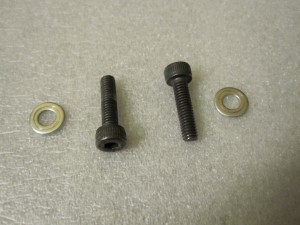 You should set up like this.  Just ignore the videophone part of this picture.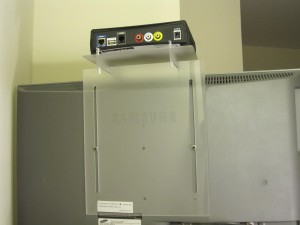 Put that platform (table) on the top of TV
Videophone stand should look like this.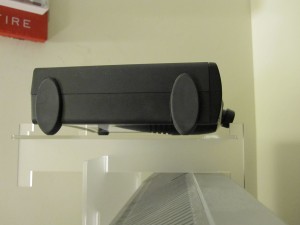 Put your videophone on the top then you are all set.