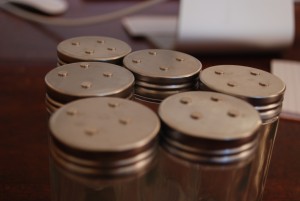 I made a magnetic, under-shelf spice rack with laser-etched labels for the jars. The jars adhere magnetically to the underside of my shelves in my small, small kitchen so they don't take up any shelf space.
The link to my instructable is aqui.
The link to my thingiverse page that displays my laser cutter process/files is here.
You know you want one!