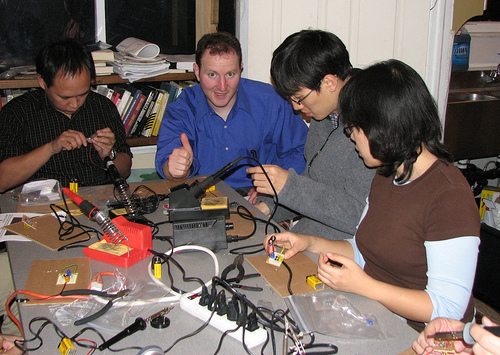 Last night's soldering/555 timer workshop was a huge success! Almost everyone's kits worked, and everyone left with a smile. Thaniks to Lisa and Conspire Phoenix for hosting us! Thanks to Matt Mets for ordering the parts, and Matt, Ryan Spicer, and everyone else who helped coach, brought tools/irons/ and snacks! Matt Mets has a nice photoset - Link.
Other photos on flickr are tagged with phoenixdiy, so if you have some, tag 'em!
We have some kits left over, so if you're interested, let us know. We may give some of them away at the next meeting. You can also download the instructional document we used last night - Link.