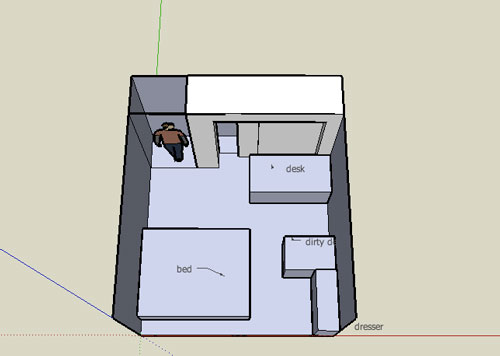 Thursday night is the February meeting for Phoenix DIY!! We'll be meeting at 7:00 at Conspire, in Phoenix. Please bring
anything you'd like to share (food, drinks, ideas, etc). and a folding chair or two. ;)
Presenters:
Josh Campbell, earthen stoves (DIY old-tech)
Bill Mar, Google Sketchup (free 3-D modeling software) tutorial. Anyone interested in following along should bring a laptop and have the free software pre-installed so we can get rolling.
Conspire Gallery
901 N 5th St (on the NE corner of 5th St and Garfield)
Phoenix, AZ 85006 [map]
See you there!!